Coronavirus Update
Certain government jurisdictions have placed restrictions on working in the office and have affected our offices listed below. Our staff who work in these offices will be working from home and will continue to serve the needs of our clients. We hope to limit the impact this will have on our clients and appreciate your patience and understanding at this time.

Affected offices:
New Jersey (Hackensack)
Detroit
Chicago
Los Angeles
San Jose
San Mateo
Honolulu
EOS File Exchange(EFE)
EFE is a system that allows for safe exchange of information between us and our clients. In order to protect the data of our valued clients, we recommend the use of EFE. By using this system, clients can access a protected area where they can download their files securely and conveniently.
EOS File Exchange
Individual Tax Web Input
"Individual Tax Web Input" is a system used by our clients to enter necessary information, which upon submittal, is used by EOS to prepare tax returns.
Web Input
Greeting
We are pleased that you are taking the time to view our web site and become acquainted with our firm and the various services we provide. If you should have any questions, we invite you to contact any one of our executives who would be pleased to explain in greater detail our firm and our services.
EOS History
EOS has been serving Japanese owned companies doing business in the U.S. since its formation in 1996. Our firm was established through the transfer of a segment of Ernst & Young's Japanese business practice. We currently have approximately 150 employees working in our nine locations throughout the U.S. and Japan. As we work primarily with businesses investing and operating in the U.S., we are able to focus our resources to better meet the needs of our clients and aim to provide a more hands-on approach to client service. EOS provides a full range of services including, but not limited to, attestation (audit, review, and compilation), corporate and individual tax, bookkeeping and payroll support.
Originally based in Teaneck, New Jersey, in 2014, we relocated our headquarters to Hackensack, New Jersey to accommodate our growing company. In addition to serving as our headquarters, the New Jersey Office serves our East Coast clients. As we gained traction, we established our first Silicon Valley Office in 1999 in San Jose followed by the establishment of our Los Angeles Office in March 2003. In December of 2003, we opened our Honolulu Office and in October of 2006, added our second Silicon Valley Office in San Mateo. Together, the San Jose, Los Angeles, Honolulu, and San Mateo Offices serve our West Coast clients. Our Detroit Office opened its doors in February 2007 and our Chicago Office was established in June 2010 to serve our Mid-West area clients. In 2012, we opened our Tokyo Representative Office to liaison with the headquarters of our Japanese-owned clients. In 2014, we opened our Houston Office to serve our clients in Texas and surrounding areas.
In 1996, EOS began with three Partners and four employees. In the 20 years since then, our business and size have expanded as well as our service capabilities. Today, there are 19 Partners and Principals and about 150 employees firm-wide. We look forward to the continued support of our clients as we move beyond our 25th anniversary in 2021
Service Line
EOS provides a full range of services including, but not limited to, attestation (audit, review, and compilation), tax, bookkeeping and payroll support. We also assist larger corporations and audit clients of the Big Four accounting firms by supporting our clients with their audits, providing services that the Big Four firms either cannot provide or that can be supplied more efficiently by a smaller firm, or through the teamwork of EOS and the Big Four.
Assurance and Accounting Services

Audit, Review and Compilation of Financial Statements

Internal Control, Assistance with J-Sox Integration

Support for the Financial Statement Audit

International Financial Reporting Standards (IFRS) Assistance

Accounting Support Services

Mergers and Acquisitions Advice/Due Diligence

Other Accounting Advisory Services
Tax Services

Corporate, Partnership, and Non-Profit Organization Income Tax Return Preparation

Individual Income Tax Return Preparation

Tax Provision Preparation and Assistance

ASC 740 Analysis and Support

Non-Income Tax Assistance (Sales/Use, Property, and others)

Assistance with IRS and State Tax Audits

Tax Planning and Consultation
Transfer Pricing Services

Transfer Pricing Documentation Reports

Advance Pricing Agreements (APAs)
Payroll Services

Payroll Tax Processing and Registration Services

Payroll Tax Advisory Services

Gross Up Services
Accounting / Tax News
Non-Financial Foreign Entity (NFFE) Information Reporting and Withholding under FATCA (Foreign Accounting Tax Compliance Act)
Office Locations
Our firm headquarters in Hackensack, New Jersey serves our East Coast clients. Our Detroit Office located in Novi, Michigan and our Chicago Office located in Rolling Meadows, Illinois serve our Midwest clients. Our San Jose Office located in Santa Clara, San Mateo Office, Los Angeles Office located in Torrance, California, and our Honolulu Office serve our West Coast clients. Our Tokyo Representative Office liaisons with the headquarters of our Japanese-owned clients and our Representative Office in Tennessee serves our clients in the Southern part of the United States.
NEW JERSEY

Continental Plaza 10th Fl.
401 Hackensack Ave. Suite 1001
Hackensack, NJ 07601
(201) 836-3710
(201) 836-5873

DETROIT

39555 Orchard Hill Place
Suite 440
Novi, MI 48375
(248) 347-3260
(248) 347-3261

CHICAGO

1701 Golf Road
Suite 3-200
Rolling Meadows, IL 60008
(224) 836-6900
(224) 836-6901

HOUSTON

Ashford Crossing II
1880 S. Dairy Ashford, Suite 237
Houston, TX 77077
(832) 390-2422
(713) 804-6369

SAN JOSE

4675 Stevens Creek Blvd.
Suite 130
Santa Clara, CA 95051
(408) 441-0655
(408) 441-0657
SAN MATEO

655 Mariners Island Blvd.
Unit 305
San Mateo, CA 94404
(650) 212-2611
(650) 212-2622

LOS ANGELES

970 West 190th Street
Suite 850
Torrance, CA 90502
(310) 217-9900
(310) 217-9990

HONOLULU

500 Ala Moana Blvd.
Suite 5-350
Honolulu, HI 96813
(808) 599-7949
(808) 356-0148

TOKYO

Marunouchi Trust Tower Main 20th Fl.
1-8-3 Marunouchi
Chiyoda-ku,
Tokyo, Japan
(03) 5288-5241
Executives
NEW JERSEY
Audit/Accounting
MICHIO ISHII
HIROSHI MUTO
MASANOBU TSUCHIYA
SAMI SAOUR
KENICHI YAJIMA
YASUKA KOTANI
JUNGHA (JUN) KIM
MICHELLE LEUNG
HIDEKI NAKANO
MUHAMMAD HUSSAIN
RIKA KATO
KEN UKAI
YOSHIMI KAMBE
Tax
SHINJI KOYAMA
KAZUHIDE KAGA
YUKIE HAMABUCHI
TOMOKO KOYAMA
DETROIT / CHICAGO
Audit/Accounting
MASANOBU TSUCHIYA
RYO OBA
YU YANG
Tax
YOSHINORI MOTOKI
TOKUMASA MATSUMOTO
HOUSTON
| | | | |
| --- | --- | --- | --- |
| Audit/Accounting | KENICHI YAJIMA | | |
SAN JOSE / SAN MATEO
Audit/Accounting
AKIKO KUNUGI
ATSUSHI NAGAYAMA
YUSHI HOTAKA
Tax
HIROHIDE TAKATSUJI
SHIGEO YAMAMOTO
JUNKO OCHIAI PECK
HIDEHIRO HOSOTANI
LOS ANGELES
Audit/Accounting
FUMINORI MATSUBARA
MIKI HEINONEN
ALEX KITAJIMA
Tax
MARK USUI
KATHY NITTA
EMIKO KOBAYASHI
CHIEKO HOTCHI
HONOLULU
Audit/Accounting
WATARU ITO
Tax
MICHICA NOMI
ADELE HIRAI WONG
AMY CHENG-WOO
TOKYO
Careers
IMPORTANT: To be considered, please include the Job ID number in the subject line of your email.

NOTE: All professional Audit/Tax positions listed below require the following:
・At a minimum, a Bachelor's Degree in Accounting or a related field (or equivalent in work experience)
・A CPA license, or eligibility to sit for the CPA Exam (*A CPA license is required for Manager or above)

Audit Senior Accountant
(Honolulu, HI)

EOS Accountants LLP is currently seeking qualified candidates for a Audit senior accountant.

Read More
Senior Auditor
(Novi, MI)

EOS Accountants LLP is currently seeking qualified candidates for a Senior Auditor.

Read More
Tax Senior Accountant
(San Jose)

EOS's San Jose Office is currently seeking qualified candidates for Tax Senior position.

Read More
Audit Senior Accountant
(Los Angeles)

EOS's Los Angeles Office is currently seeking qualified candidates for Audit Senior position.

Read More
Audit Senior Accountant
(San Mateo)

EOS's San Mateo Office is currently seeking qualified candidates for Audit senior position.

Read More
Audit Staff Accountant
(Los Angeles)

EOS's Los Angeles Office is currently seeking qualified candidates for Audit Staff position.

Read More
Tax Intern
(Hackensack, NJ)

EOS Accountants LLP is currently seeking a qualified candidate for Tax Intern.

Read More
Tax Manager
(New Jersey)

EOS's New Jersey Office is currently seeking qualified candidates for Tax Manager position.

Read More
Payroll Tax Senior
(New Jersey)

EOS's New Jersey Office is currently seeking qualified candidates for Payroll Tax Senior position.

Read More
Tax Senior Accountant
(New Jersey)

EOS's New Jersey Office is currently seeking qualified candidates for Tax Senior Accountant.

Read More
Audit Senior Staff Accountant
(Chicago / Detroit)

EOS Chicago / Detroit Office is expanding and currently seeking qualified candidates for an excellent career and leadership opportunity as a Senior Staff for Audit Department. The growth is expected.

Read More
Tax Senior Staff Accountant
(Chicago / Detroit)

EOS Chicago / Detroit Office is expanding and currently seeking qualified candidates for an excellent career and leadership opportunity as a Senior Staff for Tax Department. The growth is expected.

Read More
Staff Interview
Braden Anama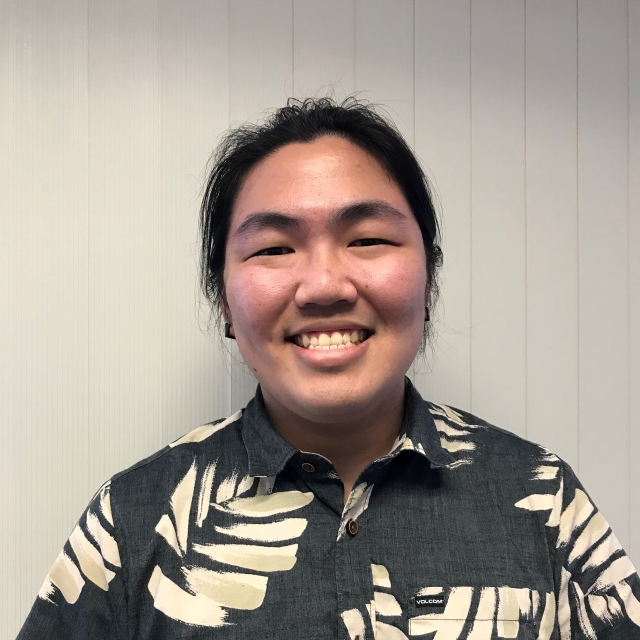 | | |
| --- | --- |
| Office | Honolulu Office, Tax Department |
Summary
I was born and raised in Honolulu, Hawaii. I am currently attending the Shidler College of Business of the University of Hawaii at Manoa with a major in accounting and will graduate in the Summer 2019 semester. I initially chose accounting as a major because I recognized the practicality of financial literacy, but soon came to enjoy the subject and the challenges we face as accountants.
Why EOS?
My experience as a tax intern at EOS has been invaluable. EOS's tax internship was suggested to me by a friend who also had interned at EOS. As this was my first internship, I was looking for a firm that would help me decide if tax service was a career that I would like to pursue. During my interview with Adele and Randy, the interview felt more like a conversation. The atmosphere was friendly and less tense than my previous interview experiences. We also spent some time discussing how EOS could help me grow, which is different from the usual internship opportunities that are merely looking for cheap labor. For these reasons, I decided on EOS.
Internship
Being an intern, I expected to be seen like a hassle. I knew very little about the actual process of preparing and filing taxes and expected it to be a rough few months. To my surprise, everyone has been nothing but supportive. We went through several trainings and were given some practice tax returns before working on real clients. As a kinesthetic learner, I typically learn best with a trial and error approach. EOS's method of tax preparation works well for me because after we submit a tax return for review, we receive explicit feedback about mistakes that we made. The feedback can seem a bit harsh at times, but it has helped me begin to think more about what I am doing. Whenever I had a question, there was always someone willing to help. The team has been very supportive in teaching me about the field of tax preparation, and everyone has been willing to take the time to help me learn. EOS has helped me decide that I want to pursue a career in tax. I have accepted a full-time position and will start focusing on earning my CPA license. I chose to continue with EOS because the opportunities for learning and growth at EOS fit my learning preferences and I enjoy working as part of this team.
Keiji Sato
| | |
| --- | --- |
| Office | Honolulu Office, Tax Department |
| Career | Joined Chicago Office in December 2016 and transferred to Honolulu Office in October 2018 |
| Hobby | Practicing acoustic guitar |
Summary
After 3 years working as an assistant tax accountant in Tokyo, Japan, I decided to go back to school. I graduated from University of Tennessee at Chattanooga with a Master of Accountancy degree in 2011. With several years of accounting work experience at subsidiaries of Japanese manufacturing companies in the U.S. and a CPA license, I joined the EOS Chicago office in 2016. After two years, I had the opportunity to relocate to the EOS Honolulu office.
Transfer Opportunity
One day, I knew that the EOS Honolulu office was looking for a tax staff. I felt I could be a good candidate in terms of skill set for a position and I had a gut feeling that it would be a very exciting opportunity for my professional growth and personal life. In terms of the job, I will have chances to prepare different types of tax returns from what I did in the Chicago office and experience different ways and/or systems of doing projects. I feel that putting myself in a different environment fosters my professional growth by broadening my perspective while accumulating new knowledge. At this stage of my career, I find it fulfilling when I can feel that I am growing and that was one of the reasons for the transfer. From a personal point of view, it is interesting to live in new places. There is always something that I can appreciate where I moved. Being able to live in Hawaii is such a rare opportunity and I am looking forward to a wonderful experience.
Why EOS
I really feel that EOS values its people. It believes in its staff's potential and invests in their growth in the long run. I was very fortunate that EOS sponsored my green card application and gave me the opportunity to work for its different offices. EOS provides its staff with the flexibility to work and the opportunity to move around the firm. That way, we can design his or her career with EOS from a long-term perspective.
David Richardson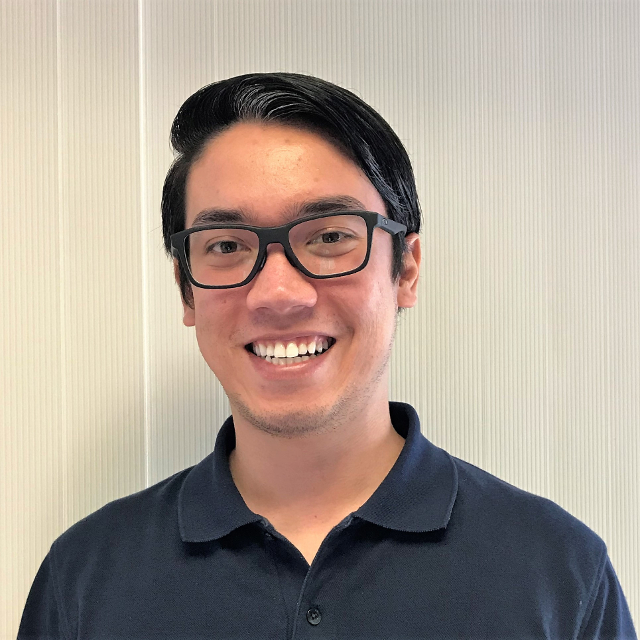 | | |
| --- | --- |
| Office | Honolulu Office, Tax Department |
| Career | Joined EOS January 2018 |
Summary
I studied Accounting and Information Systems at Brigham Young University-Hawaii. I was fortunate to receive an offer to work at EOS after graduating. I did not have an internship during school, but I had a great professor that started my interest of a career in tax. Besides accounting, I enjoy watching videos of dogs and wait for the day I can have my own.
Why I chose EOS
Instead of being part of a larger group at a Big Four firm, I felt the size of EOS was a better fit for me. Many of my peers do not stay in public accounting because of stress and time spent away from family. I feel it is much easier to balance my personal life and work at EOS. Coming from a Christian college and upbringing, I was very impressed by the moral character of the managers and other staff. While it is not a requirement of EOS, I was glad I could use my Japanese language skills to my advantage as many of the staff and clients are Japanese speaking.
My First Year at EOS
This January will make one year since I joined EOS. College was great, but being a professional is better. Having a little more money, I was able to pay off my student loans which was a very liberating feeling. Every day is a little different when working on clients who have various tax situations. It makes work engaging and interesting. Seeing a completed tax return you helped deliver to a client is very rewarding. I learned that the horror stories of busy season are not necessarily true. Everyone in the office works hard during the busy seasons, but we help each other so the work is not as stressful. The busy seasons also help you learn things much quicker. The managers have high standards, but they are patient and always willing to help and give advice. I am glad that I made the decision to start (and hopefully finish) my career with EOS.
Tristyn Nishibun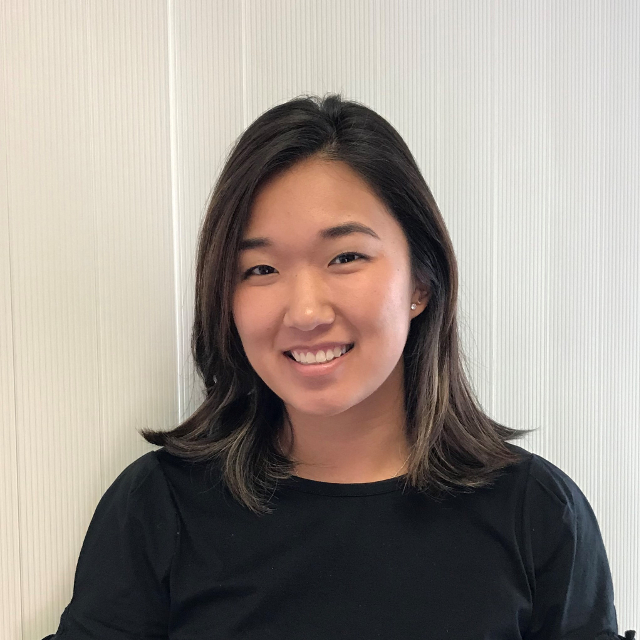 | | |
| --- | --- |
| Office | Honolulu Office Intern |
| Hobby | Basketball and Music |
Summary
I was born and raised in Honolulu, Hawaii and currently majoring in Accounting at the University of Hawaii at Manoa. I began to study accounting during my Junior year in college when I realized it was more suited towards my strengths than nursing. I applied for the 2018 Spring internship shortly after visiting the Honolulu office during my first semester in the Accounting Club.
Why EOS?
EOS was my first office tour in Accounting Club and I admired how welcoming and understanding everyone was. I was hooked by the well thought out presentation, office tour, food, and the friendly professionals I spoke with. Ultimately, they were willing to teach me, a student with a lack of experience and knowledge in accounting, everything I needed to know. I was intrigued by EOS's unique niche demanded by Japanese clients to prepare tax returns with foreign issues that other accounting firms lack the experience in. I gravitated towards the positive learning environment that EOS offered and every individual's willingness to help and learn from each other. I was recently offered and have accepted a position with EOS as a full-time staff after I graduate and decided to continue because I have already learned so much during my internship. I am excited to show my potential of mastering these skills in a different position next year. I genuinely enjoy the work that I do in the tax department and the ever-growing, learning atmosphere EOS has to offer. The individual attention, encouragement, and ability to expand my knowledge is something I personally would not be able to obtain at a larger firm.
Growth at EOS
During my internship, I was able to learn and experience tax in a completely different setting from the classroom. It was a relief to know that minimal prior tax knowledge was required, as we started learning from scratch. This gave me the chance to really learn and understand the concepts well. Throughout the internship, I practiced communicating in a professional manner with my colleagues and learned to take responsibility for my work. Whenever I was unsure of a concept, there was always a senior or manager to help me. Sometimes, I was given a task that entailed additional research or trial and error, which taught me to practice patience and not expect seniors to feed me answers. Before EOS, I was truly terrified of speaking on the phone and any form of public speaking. But, taking on more responsibilities and tasks that are out of my comfort zone allowed me to grow more as an accountant and individual. After interning for almost a year, I made an effortless decision to continue with a team whom I enjoy working with and I intend to grow more at EOS by contributing my efforts and new ideas.
Ryan Dillon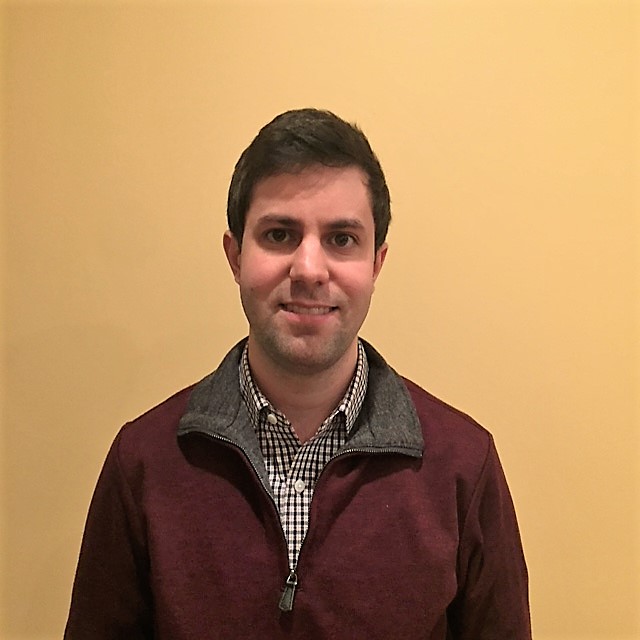 | | |
| --- | --- |
| Office | New Jersey Office, Audit Department |
| Career | Joined EOS in the July of 2014 |
| Hobby | Snowboarding |
Summary
I was born and raised in New Jersey. I attended the University of Maryland, College Park where I majored in Accounting and Finance. It was through my audit class and speaking with my professors that I became interested in becoming an auditor. After graduating I accepted an internship at EOS and have been with the company ever since.
Work at EOS
Work as an auditor is tough, but also very rewarding. We work at clients of all sizes that are in various different industries ranging from manufacturing, and electronics to logistics. I have been able to learn about so many industries and been able to work with many different people, which is a large reason why I enjoy audit. We work towards understanding the clients operations, the market/industry to assess the risk areas to perform a complete audit.
Growth at EOS
Prior to joining EOS I had no real job experience, let alone experience in accounting. Through training and on the job experience I became much more knowledgeable. After a few years I gained enough experience to become senior staff. Seniors and managers were crucial in my growth, they coached me and help me learn ins and outs of auditing. They have always been eager to help with any question or issue. Through both internal and external training sessions I have been able to improve my knowledge of accounting standards, methods, and strategies. The environment at EOS fosters growth and development of one's professional abilities.
Yu Yang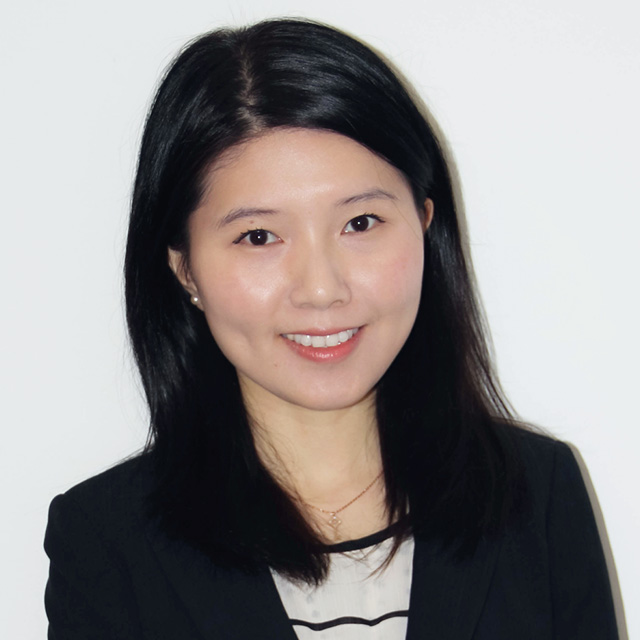 | | |
| --- | --- |
| Office | Detroit Office, Audit Department |
| Career | Born in Fujian, China. Began working at EOS in October 2009. |
| Hobby | Photography and running |
Summary
I was educated in China and received an MA in material sciences and engineering from the University of Science and Technology, Beijing. However, my real interest was in accounting because I am, by nature, analytical and good with numbers. Once in the United States, I chose accounting as my career and earned a Master's of Science in Accounting. Within six months, I passed the CPA exam and found I had a real passion for the subject. I believe accounting is the common language for all businesses and that there are countless opportunities for people with accounting backgrounds.
Why I Decided to Become an Auditor
Before joining the EOS team, I had no experience in accounting, but after a few years I gained enough experience and became a senior staff. I enjoy trouble-shooting and solving complex problems. I now lead my own audit team. Working closely with my colleagues, I look into issues, think about solutions and apply the best one as quickly as possible.
My work ethic is strong because I know my supervisors, clients and audit team all count on me. Auditing takes special skills because the accountant must work independently while keeping in touch with the client's head office. I have to understand not only a company's financial data, but also have a feel for its business and the industry in which it operates.
I believe I handle the daily pressures of our business and meet tough deadlines because I'm well organized, reliable, good at planning and efficient. I'm currently in charge of several mid-size clients in multiple locations. I also assist the tax department with some corporate tax work.
What Skills I Have Learned
When I started at EOS, my ambition was to become an audit manager within five years. I am on track to achieve this goal and am looking forward to advancing my career with EOS. In the coming years, I aim to expand my audit team and provide excellent service. Working here has allowed me to develop my skills and gain valuable experience rapidly. While working at EOS, I've polished the following skill sets: leadership, analytical, communication, research and problem solving.
Accounting is not a static discipline; change is inevitable, and I welcome the challenge of keeping up with new legislation and standards. I improve my skills by self-study and coursework. In my spare time, I enjoy photography and running. Photography fulfills my creative needs and running ensures physical fitness. Together they keep my personality in harmony.
Randy Teguh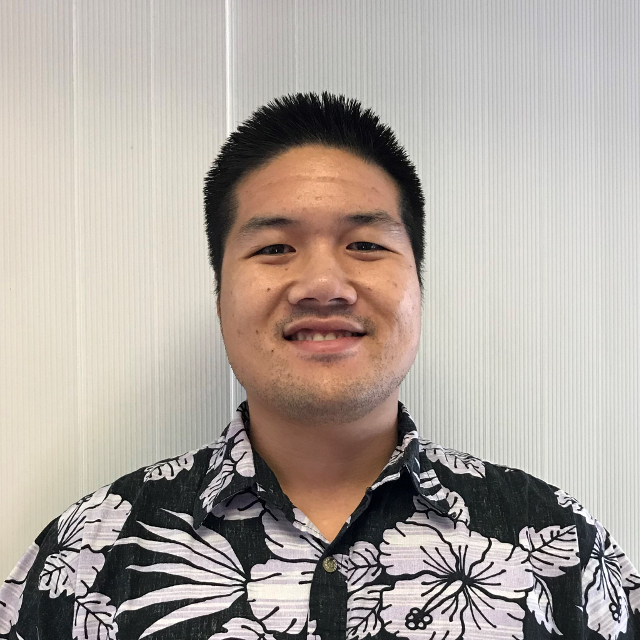 | | |
| --- | --- |
| Office | Honolulu Office, Tax Department |
| Career | Joined EOS in May 2015 |
| Hobby | Volleyball |
Summary
I was born and raised in Southern California. I attended California State University, Long Beach in 2008 where I became an officer of the CSULB chapter of Beta Alpha Psi, an international honor organization for accounting, finance and information system students. During my senior year, I interned for a local CPA firm which I eventually earned a full time position for after I graduated in 2011. I gained experience in both taxation and auditing over the next 4 years while obtaining my CPA license in the state of California. In May of 2015, my wife and I moved to Hawaii to be closer to her family. Two days later, I began working for EOS.
Why I Decided to Become a Tax Professional
I gained a lot of experience in both tax and audit early in my career. I believe that having a background in either department makes you a stronger candidate for the other. The first two years of my career really made it tough to decide which route I wanted to go in as both sides had their pros and cons. Ultimately, I decided to stay in tax. I felt that enduring long hours away from home for projects that can last weeks at a time was not very conducive for raising a family. Additionally, having the satisfaction of completing a lot of smaller projects more often outweighed the satisfaction of completing a few large projects. I enjoy the advisory side of tax and the value added aspect it can bring to clients. I got into the profession with the intention of helping people and I felt that this was better accomplished in tax.
What Skills I Have Learned
As I mentioned earlier, having experience in both audit and tax has really helped me grow as a professional. From a tax perspective, I've touched on a large array of clientele including Corporations, S Corporations, Partnerships and LLCs, high net-worth individuals, expatriates, nonresidents, and even a non-profit organization here and there. Even though each type of client is different and no two clients are the same, I've carried all sorts of concepts and logic from one client to the next. Whether it's something technical or just learning how to interact with clients or colleagues, experience is the only way to effectively learn in this profession. The most important skill I needed to pick up was learning how to organize myself. There is no class or one-size-fits-all template on organization. I quickly realized how unorganized I was when I first started and how it really can hold you back. Finding a system that worked for me really propelled my career. Additionally, through my years of experienced, I've gained a level of proficiency in software and IT that I've been able to implement in everyday practice, improving office organization and workflow.
Why EOS?
I chose EOS because it has given me the freedom and the tools to master my craft. Shortly after starting at the Honolulu office, I was promoted to senior and was tasked with training and supervising the newer staff on developing their skills as tax professionals. Within 3 years, I have advanced to Tax Manager which confirms that EOS truly recognizes their employees' efforts. I was given opportunities to further my knowledge of tax applications and implement new, efficient systems in an already established office while still maintaining flexibility with my personal life outside of the office. Everybody here is treated as a professional and has the freedom to take their career however they want. The opportunity for advancement is very real if the effort and drive are there. I believe that hard work deserves to be recognized and with EOS, I truly feel appreciated for what I do.
Claire Fanlu Song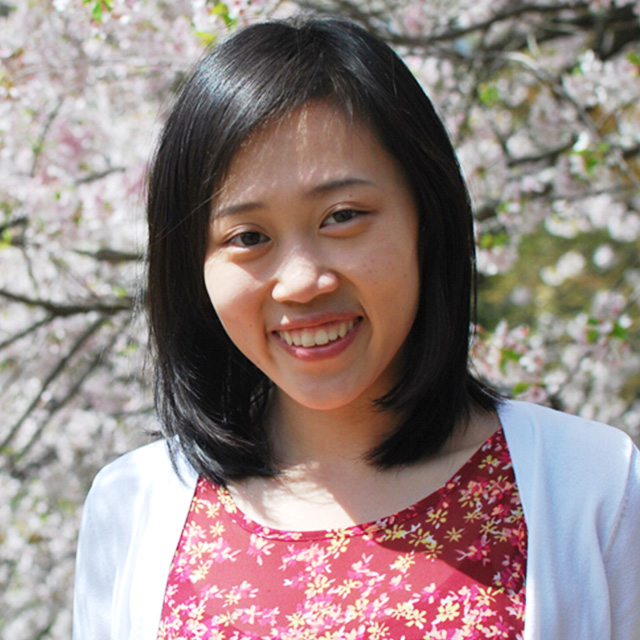 | | |
| --- | --- |
| Office | New Jersey Office, Audit Department |
| Career | Born in Liaoning, China. Started working at EOS in January 2014. |
| Hobby | Reading and jogging |
| Message | I chose accounting as my major of Bachelor's degree at Dongbei University of Finance and Economics in China learning accounting, financial management and also valuation |
Personal Experience
I chose accounting as my major of Bachelor's degree at Dongbei University of Finance and Economics in China learning accounting, financial management and also valuation—at first, only for practical reason. With a hobby of reading, I was originally planning to study on ancient Chinese language. However, after the four years' study, I realized that numbers could be another language as well—by reading the numbers and financial statements, people can also find interesting stories behind them. Therefore I went to university of Illinois at Urbana-Champaign to pursue a Master's degree in accounting with a growing interest. The program equipped me with deeper understanding in accounting and U.S. GAAP. In addition, by hearing the experiences and stories from my professors who used to be auditors, I became passionate about being an auditor myself as well, and started to work towards it. After graduation, I took the CPA exams and decided to move to the east coast to pursue my career. In January 2014, I landed in EOS audit department.
Work at EOS
At EOS, I build up most of my real world experience in accounting and auditing. My clients are at different sizes, ranged from small business to big companies with famous brands. I also have the opportunity to audit the companies in different industries, restaurant, real estate, manufacturing, electronics, etc. It is always interesting to see how these business have differences and also similarities under all kinds of circumstances. Audit requires us to communicate with clients all the time, which is something I also enjoy. I like to sit down and talk with client to understand their operation during the year, to dig out the reasons and stories behind the numbers and see how it is evidenced by the testing.
Growth at EOS
With a professional and challenging working environment as well as caring and supportive culture, I believe EOS is a great place to launch the career. When I first started working, seniors and managers provided hands-on coaching, helping me connect the real world audit procedures with the knowledge I learned from school. The firm also provides excellent training opportunities, both internal and external to help improve our technical skills. Whenever I come up with a question, the open communication policy allows me to discuss it with anyone in the firm, from intern to partner. After years of receiving help and coach from others, I also started to help newer staffs.
Welcoming my third year working at EOS, I do feel the growth of my knowledge and capability. At the same time, I am excited and ready for more challenging tasks.